kris, November 19th, 2010
"Whether you're studying PR or a journalism or filmmaking, it is absolutely essential to be able to tell stories, and to be able to tell them using a variety of tools," Brenda Wrigley, Associate Professor and Public, Relations Department Chair, Syracuse University zitiert aus "PR rising" (PDF) of PR newswire.com.
Dies wurde wohl nie unterhaltsamer dargestellt, als im Film Wag the Dog.
Der Film ist eine kritische Satire über den Umgang der Mächtigen mit Medien und Öffentlichkeit, welche durch gezielte Medienmanipulation die Macht des Präsidenten retten wollen, und nimmt die Theorie auf, dass von den USA schon häufiger Kriege aus wahltaktischen Gründen geführt wurden. Als Vorgriff auf die Realität wird Wag the Dog im Zusammenhang mit der Lewinsky-Affäre des Präsidenten Bill Clinton gehandelt. Dieser ließ 1998 während der Anhörungen über die Affäre den Irak bombardieren (Operation Desert Fox), was von einigen Medien als Ablenkungsmanöver bewertet wurde.

Parallelen zeigen sich auch zu der medienwirksamen Rettungsaktion von Jessica Lynch im Irakkrieg 2003 – also Jahre nachdem der Film entstand – bei der ein Hollywood-Kameramann Regie führte." de.wikipedia.org
Paralellen zu anderen Fällen gibt es noch viel mehr, zunächst muss auf dem Feld der Inszenierung gewonnen werden, und erst dann im "echten" Krieg.
Wag the Dog (USA, 1996):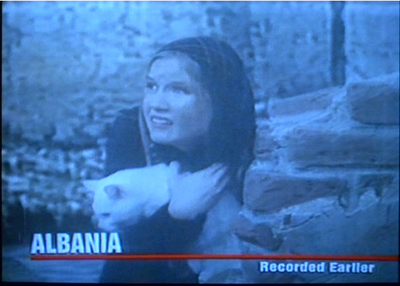 Georgia (New York Times, 2008):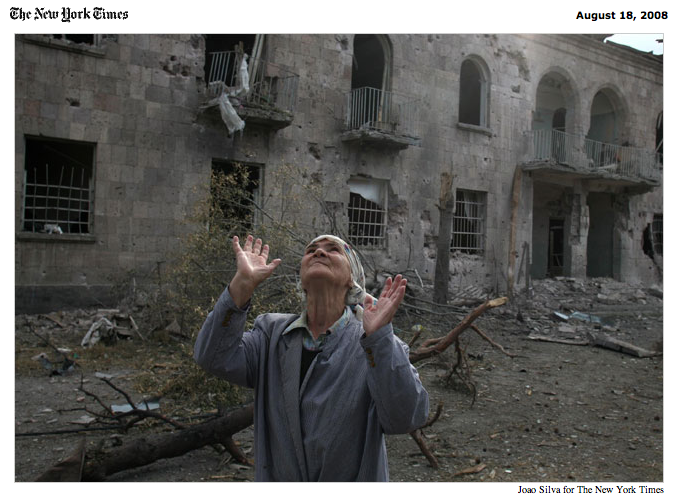 gefunden auf dem Blog buenosburritos