Evelyn, November 30th, 2010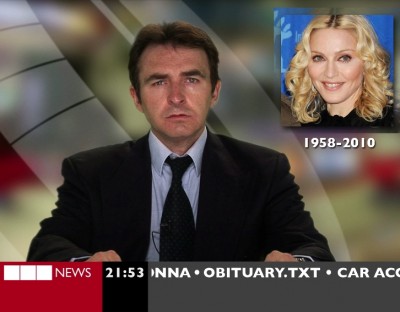 In the Long Run (2010) by art collective IOCOSE is a reconstruction of a possible future high profile media event: the death of pop star Madonna.
It is not a true story, but neither is it improbable. All TV networks prepare obituaries about famous people to put on air in the event of an unexpected death. The death of an international figure is not just predictable, it is actually predicted in the video files kept up to date in their archives.