Evelyn, November 30th, 2010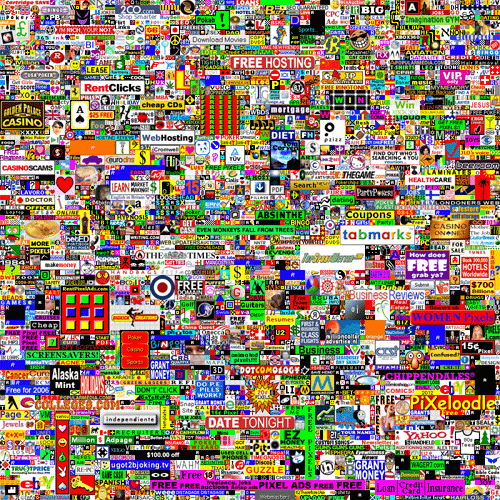 The Million Dollar Homepage is a website created in 2005 by Alex Tew in order to finance his studies.
The homepage of the website was structured as a clickable image divided into areas of square of 10×10 pixels, for a total of one million pixels, each pixel was sold at a dollar each, for a total gain of one million dollars. Each area became a link to the advertiser's site .
The site became an interesting internet phenomenon despite Tew had not provided any kind of advertising, just word of mouth.