Nicolo, November 11th, 2010
Hey Guys!
i crashed into this amazing tank of guerrilla actions…
this guys from GRAFFITI LAB are very very cool…
they presented themselves as follow:
Dedicated to outfitting graffiti artists and activists with open source tools for urban communication.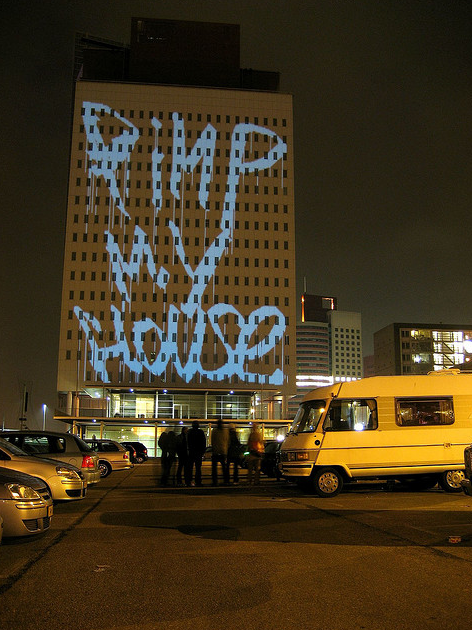 this is just the "laser tag" tool…
more more more @ graffitiresearchlab.com
cheers!
Nicolò